First of all: I am going to review a product that I PURCHASED for MONEY in a STORE, because I just love it that much. I was inspired by
this post
(which, you guys, if you are not reading The Hairpin on the regular, please do, because DANG it is good) to seek out a brow pencil/filler-inner-thing because while I have naturally full-ish eyebrows (exhibit A):
...I noticed that I really liked the way they looked in photos from a particular party my roommates and I threw: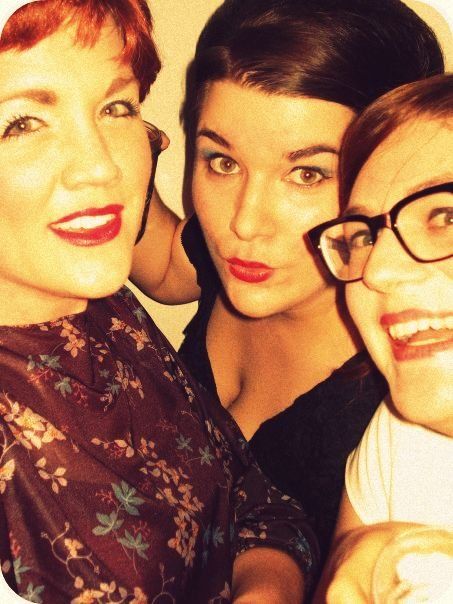 It was a Mad Men party because we are super white
I chose these two pictures because HEY ME, CHOOSE ANOTHER FACIAL EXPRESSION. Side note: these brows have been admired by Milwaukeeans for well over ten years, as both my sisters also possess glorious brows: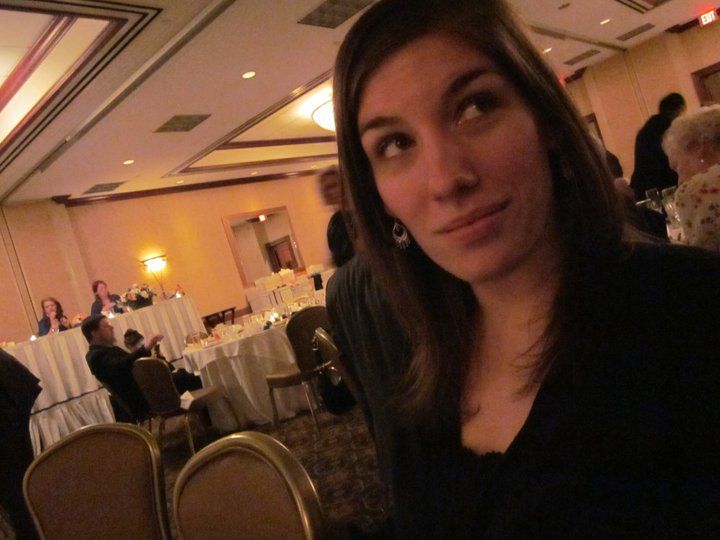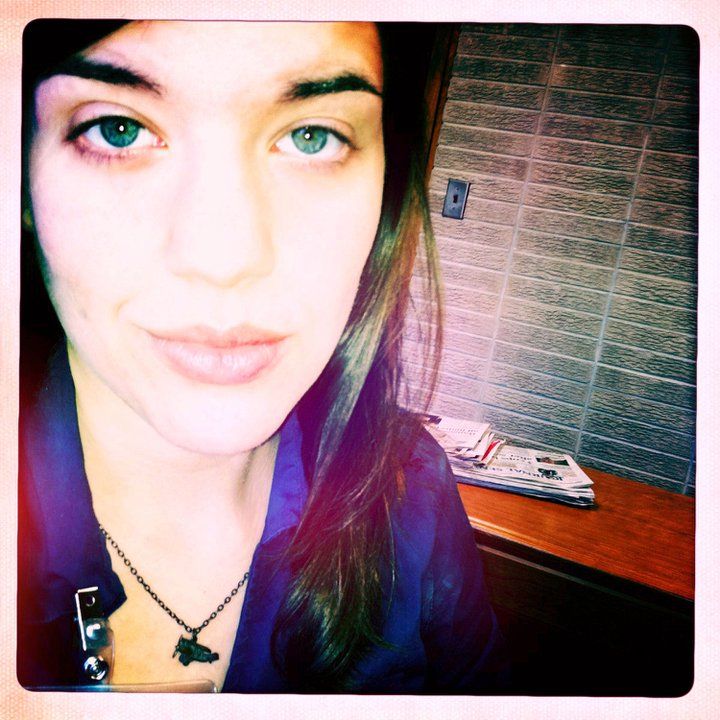 Laura appears to be in prison
ANYWAY. The point is, we got some brows. So I thought we were exempt from brow pencilling. I WAS WRONG, EVERYONE. You can all benefit from a little brow pencil, no matter how thick and luscious and Peter Gallagher-y your beautiful brows are.
So off I went to Duane Reade, seeking something that would help me out. I found it, purely through luck, and it is called the Revlon Colorstay Brow Enhancer. On one end: some sort of tinted WAX. It comes in a bunch of colors; I got Blackened Brown for my almost-black brows and it's perfect. The other end is a brow bone highlighter in a suitably neutral, shimmery shade.
Guys, this thing is SO GOOD. It is easy to put on (use short strokes if you're filling in like me), it stays a good long while (like, all day, pretty much), and you instantly look more put together. Today I woke up like 20 minutes late, so I just threw on some brow pencil and mascara and dashed out the door, and I felt like I was good to go.
I'm sure many of you ladies are like "DUHHHHH OF COURSE you should use brow pencil IT IS THE BEST," and this post is not for you. I mean, it is, but only in the sense that it is an endorsement of this particular brow enhancer. No, this post is for the ladies who are like "but my brows are super-thick, what could this do for me?" IT COULD DO SOMETHING. Just try it out, you might like it. And if you're going to try out brow filling-in, try it with this product, because I love it.